Technology Solved.
Custom, end-to-end technology consulting and solutions.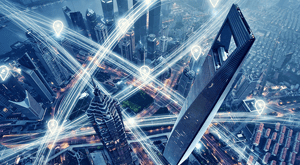 Systems integration, cloud, data center and network connectivity solutions.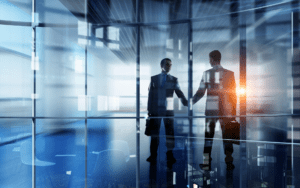 In-house expertise from consultants and solution engineers.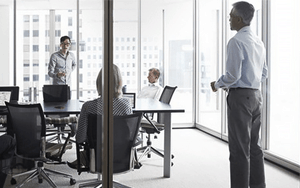 Supporting your business landscape and technology needs.
Who We Are? Watch This Short Video...
Founded in 2002, Global Consulting Group (GCG) is a technology consulting firm and solution provider offering best-of-breed technologies to businesses worldwide.
Innovative Solutions.
GCG goes beyond traditional IT and telecommunications solutions to deliver the most innovative, transformative and disruptive technologies. Our expert consultants are here help you build your technology roadmap for the future.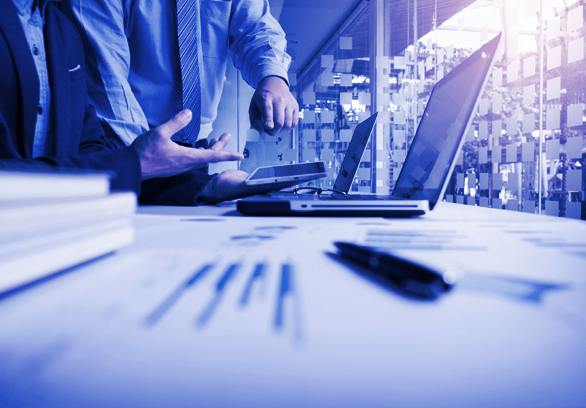 100% Independent & Unbiased Consulting.
At GCG, our proven process examines your business overall and the technologies that will drive your business today and into the future. Our consultative approach focuses on building long-term value and partnership with our clients.
Proven Partnerships.
Our proven partnerships make it easy for you navigate multiple solutions from a single point of contact. As a trusted advisor for the past 17 years, our clients have entrusted us with helping them with their most critical business decisions.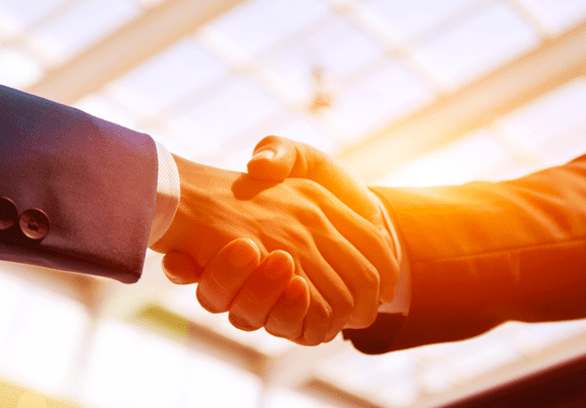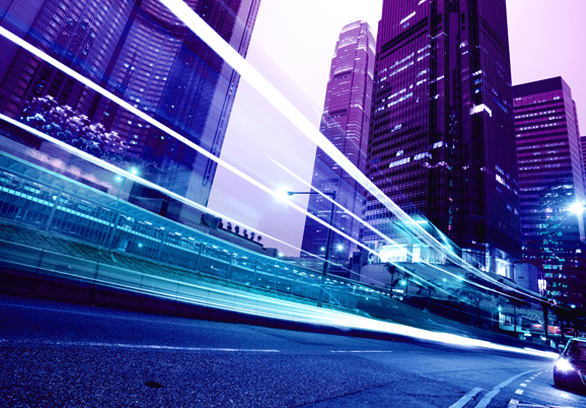 Expert Consultants & Support Team.
When you work with GCG, you can be assured you are working with the most experienced consultants and team members. Our business technology consultants have 20+ years of industry experience helping clients implement strategies and solutions.
Technology Insights
Cloud, data center, network, systems integration, App Dev, IoT, ERP and more.

What is a network audit? How does it differ from a network assessment? When should you consider a network...
I had the pleasure of interviewing Charlie Pagliazzo, VP of Channel at Granite Telecommunications about the co...
What do you think of when you hear the terms OSI model or seven layers? For those in IT, it might bring you ba...
When do you use dark fiber? Who's dark fiber best suited for? What are the benefits of dark fiber service? I...
Although a contributing factor, the 2020 pandemic wasn't the only driving force behind the rise of remote wo...
Datacenters.com, the leading technology platform and marketplace for colocation, cloud and connectivity, annou...
Agree or disagree? Your "call center" serves as the voice of your company, brand, products, and services. ...
When it comes to business and enterprise technologies, cloud-based services like Contact Center as a Service (...
The cloud is starting to take over nearly all aspects of IT and empowering the modern enterprise to innovate q...
You may be new to everything that is 'the cloud.' However, that shouldn't stop you from deploying your w...
With the rapid rise in cloud adoption, it's important to know of the key cloud computing terms and definitio...
Whether driven by finances, personnel and resources, disaster recovery planning or merely wanting to...
Despite being one of the most important components in a data center, connectivity options can be complex, conf...
In our quickly evolving and fast-paced industry, businesses and technology providers are increasingly shifting...
Customers rely on CloudGenix as a trusted partner to help them navigate changing work and business conditions....
Out of their joint office in Denver, Colorado, the companies will work together to educate the Data Center com...
It has long been said that the cloud is not secure and that security threats pose major issues for businesses....
Enterprise resource planning (ERP) software can offer a lot of value and utility for your business. However, i...
You've heard of Kubernetes, right? What about Docker? How about containers and microservices?...
Selecting the right colocation provider and data center facility is critical whether building your o...
In simple terms, a cloud direct connect establishes a dedicated network connection from your premises to one o...
Transitioning your business communications environment from a traditional on-premise phone system to a cloud-b...
If you're like most businesses you probably use a number of different communications and technology services...
One of the most common questions that customers ask about their WAN architecture is: "Should I select an SD-...
In this article, we examine the top eight digital transformation technologies that are impacting organizations...
Companies across all industries from manufacturing to technology, pharmaceuticals, financial, retail and healt...
It's hard to imagine that 2020 is here… It seems like a few short years ago we were talking about 201...
Many professionals use the terms "call center" and "contact center" interchangeably. However, there is...
A service level agreement (SLA) is a set of promises made by the supplier of IT services to their cu...
The partnership paves the way for GCG to offer a turn-key solution for threat and vulnerability monitoring and...
Should your business be using Network as a Service (NaaS)? If your business is looking to lower networking cos...
Mobile companies are beginning to roll-out 5G networks all over the world. Businesses, consumers, and technolo...
More and more companies are looking to implement SD-WAN to improve their remote networking issues. But, is SD-...
Contact Center as a Service Explained Traditionally the various services of a typical contact center have been...
Masergy, a leading provider of managed SD-WAN, cloud communications, and managed security solutions, announced...
Google's cloud-computing unit announced a new partnership with Vmware, aiming to widen its enterprise base. ...
We sat down recently with Steve Holt, Partner Marketing at Digital Realty to discuss Digital Realty and indust...
QOS Networks, a managed network services provider based in Irvine, California, has been selected by the State ...
Microsoft is investing $1 billion in OpenAI, a San Francisco-based research group dedicated to creating artifi...
IBM has entered into a multiyear cloud computing deal with AT&T. Under the agreement, AT&T Business So...
8×8, a leading cloud provider of voice, video, chat and contact center solutions for over one million use...
Redefining the cloud market for business, IBM has closed its $34 billion acquisition of open-source software p...
Sony Group, the conglomerate that owns electronics, gaming, entertainment, and other businesses under the Sony...
Remember the data warehousing promises of the past? Data organized for ease of access and understanding Data a...
The organization and structuring of information will continue to rise in importance as firms leverage more dat...
Cisco is combining its security and software-defined wide area network (SD-WAN) technologies to help organizat...
Cybersecurity has quickly gone from being viewed as security overkill to a necessity by most businesses. As wi...
The world of Big Data is just getting bigger. We already live in an age where the flow of data to businesses a...
Enterprise resource planning (ERP) software offers vital functionality and important benefits for organization...
Project management is a vital consideration, whether you've got a small initiative that needs to get off the...
Cloud computing – the process of storing and managing data online – has revolutionized the way companies d...
Unsure what a business analyst is, or what these professionals might do that can bolster your company's perf...
The Internet of Things has grown a lot smarter than it once was, but individual devices still lack real intell...
Norwalk, CT — September 26, 2018 — 365 Data Centers, a leading provider of hybrid data center services fo...
Unsure what a business analyst is, or what these professionals might do that can bolster your company's perf...
Englewood, CO — September 19, 2018 — Global Consulting Group (GCG), announced today that it has hi...
Today's organizations need an accurate, streamlined way to manage resources and track data within the busine...
Once upon a time, a network was a physical thing – a connection of cables and switches, routers and server...
Englewood, CO — September 10, 2018 — Global Communications Group, Inc. (GCG), announced today that...
It is official now. The next free Windows 10 update will be here soon. And it is called the "Windows 10 Octo...
Google adopted the best way to celebrate the tenth anniversary of its browser, Chrome. The company launched a ...
IT evolution has always moved quickly, but its pace is quickening today. Not only does the increasing demand f...
Facebook's Artificial Intelligence Research (FAIR) group is working with New York University's med...
Today, healthcare and technology go hand in hand. From endoscopic surgery to patient intake and processing, te...
Have you heard of the Open Compute Project, also called OCP? The project started in 2011 and was originally cr...
Technology advances rapidly. Today, we have smart cities, as well as a wide range of interactive and smart dev...
GCG and ZeroDown Software announced today a strategic technology and channel partnership designed to enable ap...
Equinix wants to dominate the global data center colocation market. The company laid out the two main strategi...
Where is Equinix CH1 IBX Data Center Located? The CH1 data center is situated at 350 East Cermak Road in Chica...
Recently, Rackspace launched a data colocation business in 10 locations around the world. Customers will be ab...
You no doubt agree with me that there are people around this world still using 3G. 4G is already here and thos...